We've got your back

Ergoflex began in 2006 with a simple premise; to develop an affordable high-quality memory foam mattress that performed every bit as well as the most expensive household name brand. That aim led to the creation of a mattress that used genuine high density visco-elastic memory foam – rated at 85kg/m3 - along with a selection of premium materials that combine to provide a supremely comfortable, pressure-relieving sleep experience.
As we hoped, the Ergoflex mattress became instantly popular with a broad range of people. Among the huge number of customer reviews that we received from day one, we noticed that a number were from those who suffered from various back conditions, explaining that the pressure-relieving support of the Ergoflex had given them a sleep quality that they hadn't thought was possible anymore. That feedback has continued over the years, and we're proud that our mattress plays such a positive role in so many peoples' lives and wellbeing.
We were delighted to find that renowned back expert Dr Mark Craig, The Back Doctor, was one of those advocating an Ergoflex mattress as one of the ways to manage back pain.
"As a physician primarily treating musculoskeletal pain, I recommend a range of treatments for my patients as part of a personalised, multi-modal approach. I have experienced back pain first-hand, and I understand how important the right mattress is to give you support for a good night's sleep," said Dr Craig. "When it came to choosing my own mattress, my professional reading and personal research led me to Ergoflex memory foam. I have been sleeping on an Ergoflex memory foam mattress for more than two years, and have found my own back pain has improved significantly and my energy levels are much higher. In my professional opinion, the pressure-relieving comfort of memory foam is the best way to ensure a good night's sleep, particularly for anyone with back pain. I also appreciate the excellent value for money without compromising quality. I often recommend this mattress to patients as part of a multi-modal treatment for back and neck pain and I hear many positive reports."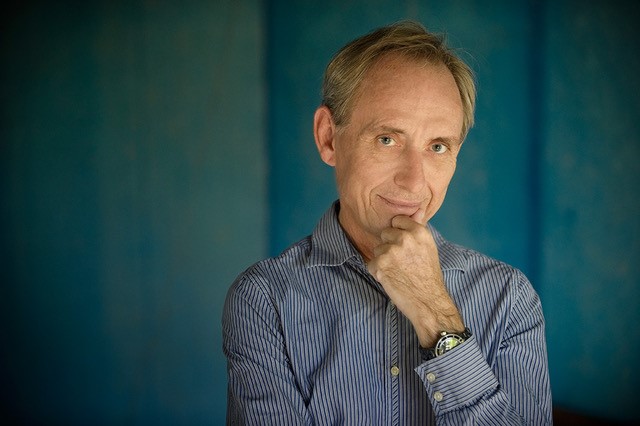 About Dr Mark Craig MBBS, Dip RACOG, FRACGP, FACRRM, Grad Dip Musc Med, CIME
Dr Mark Craig has established private practices in regional and metropolitan Queensland. Through his Back Doctor clinics, Dr Craig provides personalised, multi-modal treatment for spinal and musculoskeletal conditions. Dr Craig is well-regarded in the medical community and has also lectured at The University of Queensland, Griffith University and Bond University. He has also been an active and trusted contributor to the general practice community in Far North Queensland.
Dr Craig is committed to ensuring patients receive compassionate care, and the best, unbiased medical advice so they can have greater quality health and wellbeing.
Find out more at http://www.backdoctor.com.au/