Introducing our brand ambassador Australia's rowing star Olympia Aldersey, who explains how a good night's sleep is key to her performance on the water, and her recovery off it.
---
Sleep isn't the first thing that comes to mind when you think about sporting achievement, but in fact it plays a key role and is something that every elite athlete prioritises in their day-to-day lives.
Ergoflex has a proud history of providing consistently great sleep to sportspeople at the very top of their game. Olympia Aldersey is also among the many top-level athletes who consider Ergoflex mattresses as an important part of their regimes.
The particular benefits of the Ergoflex mattress for athletes can be distilled down into two main areas – quality sleep and optimal support.
Sleep is linked to sports performance in some surprising ways. As well as being essential for restoring physical and mental energy, sleep also influences weight, motivation, stamina levels, decision making, memory performance and reaction times – all vital components of success in sport. The bulk of the body's recovery from exertion also comes during sleep, as this is when the body creates the naturally-restorative HGH, making it absolutely key to making gains and avoiding injury. Ergoflex's body-cradling comfort encourages quicker transition to sleep, as well as unbroken rest throughout the night. Fewer night-time awakenings means you're able to naturally transition through the various phases of sleep, rejuvenating the body and mind in the process – the perfect preparation for sporting excellence.
Whether training or competing in events, the body goes through a lot of punishment during sports, so it needs the right support for efficient recovery. An inconsistent or unsupportive mattress won't just disrupt sleep, it'll also put unnecessary additional stress on the body, creating aches and pains that come after a bad night's sleep. The Ergoflex 5G's high-density visco-elastic layer ensures that every part of the body that comes into contact with the mattress is optimally supported throughout the night – so areas that can typically suffer on lesser mattresses, like the lower back, hips and legs, get the support that they need during sleep.
By promoting consistently deep sleep and body-cradling support, the Ergoflex 5G is the perfect partner for discerning athletes who simply can't take risks with their sleep quality.
---
We spoke to our brand ambassador Olympia Aldersey about her career and fitness lifestyle, and the role that sleep plays in it.
Q: Ergoflex: When did you first turn pro?
O: I made my first senior team in 2013, and my first national team in 2010.
Q: Ergoflex: Why rowing? Did you have a natural aptitude for the sport from an early age, or is it something you have had to really work at?
O: I do have a natural aptitude to a degree due to my height in general, though this only really allows you to compete with the other giants of the world. From there I have really had to work hard, nothing comes easy and all the natural ability in the world will not make up for good honest hard work.
Q: Ergoflex: As an aspiring professional in your earlier years, what advice were you given that you now agree or disagree with?
O: I was told that I would have to be selfish at times, and I didn't want to be selfish ever or at all, and I have learnt that this is true. Being at the top of any sport means you have to be selfish at times as often it's a selfish pursuit of perfection.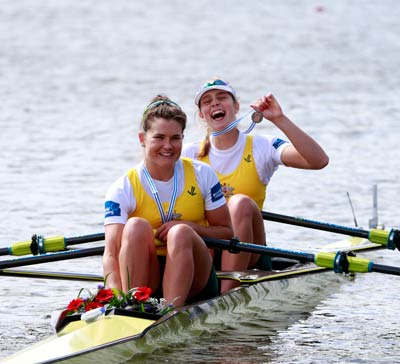 Q: Ergoflex: When was your first 'professional' race and how old were you? What was that experience like? What was it like competing at the Olympics?
O: I guess 2013 was my first and it was in Sydney on the 2000 Olympic regatta course. It was just post the London Olympics and I raced women who had won gold medals at the games. It was daunting to say the least, but the distance is the same for everyone and I just concentrated on what I could do to make sure my crew could have their best performance. I was 21 at the time. The Olympics was something else, there was an electric atmosphere and it was surreal in Brazil with Christ the Redeemer above.
Q: Ergoflex: Would you say that science and research designed to improve nutrition, fitness, rest/recovery, and ultimately success is now taken far more seriously than ten years ago?
O: Yes for sure, even in the last Olympiad there was a greater focus on recovery and mental stability. Learning how to switch the mind off as well as resting the body.
Q: Ergoflex: Do you feel like rowing has already taken its toll on your body?
O: I feel my body has changed, though I would not say there has been a negative toll as such, just general use and fatigue but still all working well.
Q: Ergoflex: After a race, what is the post-race recovery programme like?
O: Generally a cool down of 30mins of walking, biking or a combination. Then an ice bath depending on climate and also nutrition, such as power bars etc.
Q: Ergoflex: Has this changed dramatically over the years?
O: Not really we use pre cooling and post cooling in the hotter climates but generally all the same.
Q: Ergoflex: How wold you rate the importance of sleep?
O: 10/10 - the most important aspect behind training.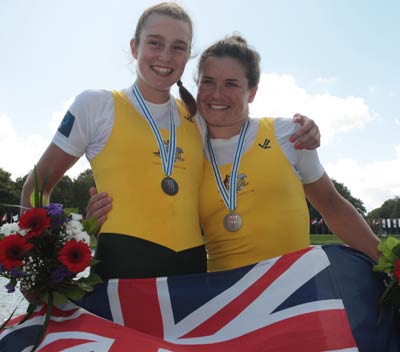 Q: Ergoflex: Have you always been aware of sleep's role in fitness, or is it something that has developed with your experience?
O: I would say it has ben developed, though my sport and also home life and school. Our school for example had a sleep doctor educate us about sleep which is when I first became aware that this could help me in my sporting aspirations.
Q: Ergoflex: Is nutrition is a big part of your programme? What would you recommend as a sleep-friendly food or drink? Do you have a routine or certain foods or drinks that you consume before bed?
O: Tea before bed, often. Or warm milk.
Q: Ergoflex: Does Rowing Australia or your club place any particular emphasis on sleep's importance with recommendations and advice, or is it just expected of you to manage your own sleep regime?
O: They do place emphasis on the importance of sleep however we manage our own routine.
Q: Ergoflex: Could any of your fellow team mates use some sleep education?
O: Yes and nap education!
Q: Ergoflex: Your rowing career has taken you around the world – did you find any cultural differences when it came to acknowledging sleep's importance?
O: Not really, other countries seem to sleep more than us I believe. We seem to be linked to our phones more and always doing something social instead of sleeping and taking a break, stepping back from the world for a few mins a day.
Q: Ergoflex: What's your regular sleep routine and duration?
O: Not great, I try to get 8 hours minimum a night. If I get under 8 I make sure I nap during the day for longer. But this does not always happen. Often its 7hrs and after 3 days of 7hrs, it takes its toll!
Q: Ergoflex: Does your sleep routine change when you're away from home?
O: It actually generally gets better as there is more time to sleep/rest.
Q: Ergoflex: Do you use any wearable technology to monitor your sleep quality?
O: Yes I wear a Garmin watch. It monitors my movement and sleep duration.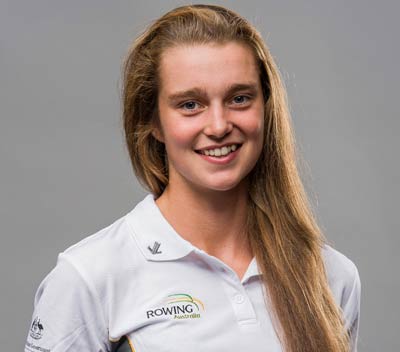 Q: Ergoflex: What's your one recommendation for a good night's sleep?
O: Bed sheets and pillows all have to be good, clean and comfortable.
Q: Ergoflex: Like a lot of pro cyclists, footballers and pro rugby players, you sleep on an Ergoflex mattress. In your opinion, what makes the Ergoflex so popular with elite athletes?
O: The Ergoflex mattress is very conformable, and it is easy to find a comfortable position. It seems that the mattress moulds around you. It gives you a greater deeper sleep that is optimal for recovery. This is why I was drawn to it. It is also soft on the body. I find that my hips don't get sore from laying on it and I feel less restless during the night. It also takes less time to fall asleep especially if you get up to go to the toilet during the night!
Q: Ergoflex: How would you describe your Ergoflex mattress? What would you say was the single biggest difference you've found since using the Ergoflex mattress? Has it improved your sleep?
O: The biggest difference would be that once you find your comfortable position you seem to move a lot less during the night. I don't seem to get sore and have to move, this make me feel more rested when I wake up. This is optimal for recovery!!

Q: Ergoflex: What next for Olympia Aldersey?

O: This year I hope to build on my successes from 2017 and perform well at all World Cup events including the World Rowing Championships in Bulgaria in September. I will also continue my training for Japan 2020 where I hope to compete and represent Australia.





*Offer code entitles $150 discount on King Single, Double, Queen, and King mattress, and $75 discount on Long Single and Single mattress. Excludes all accessories.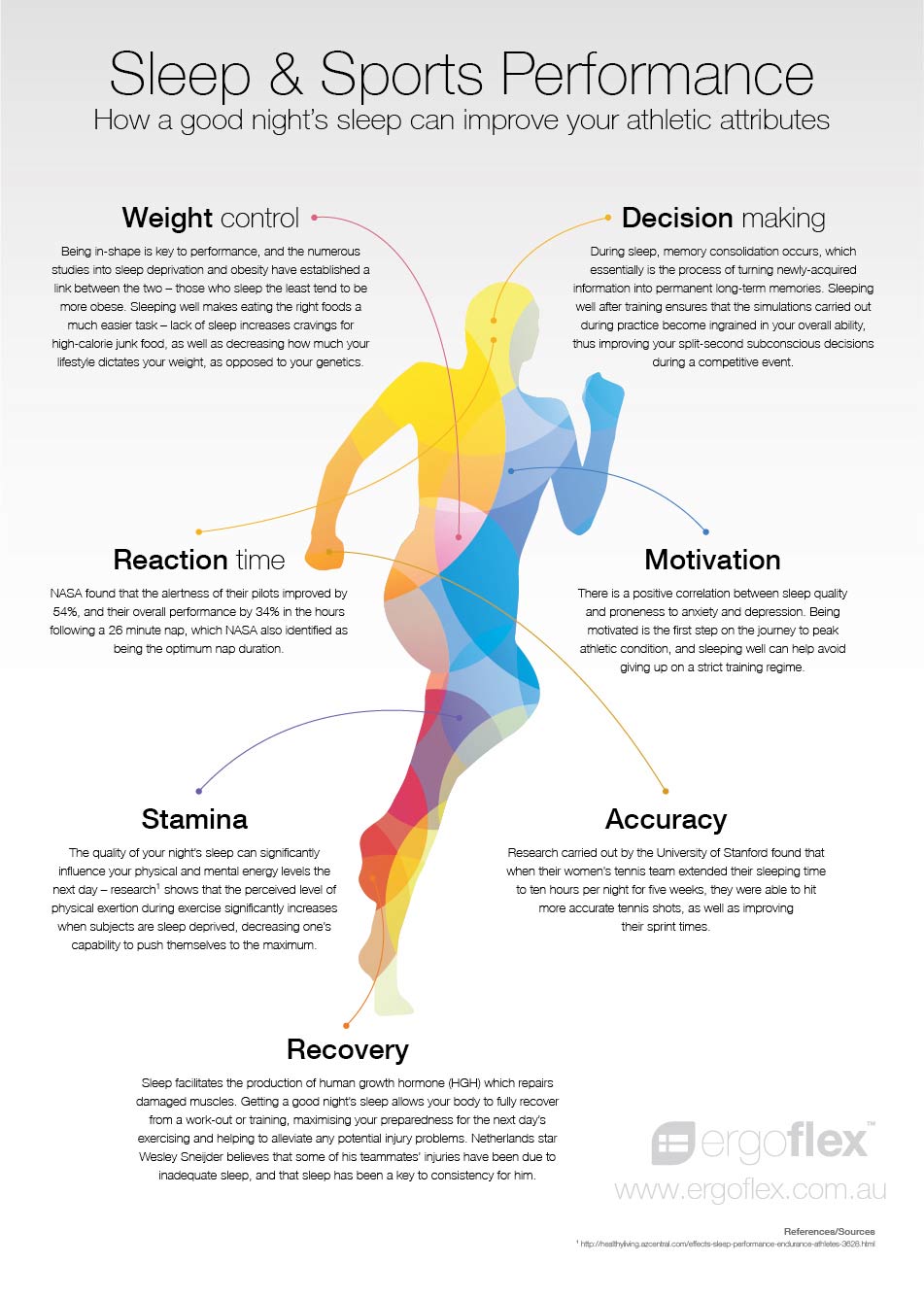 Team Ergoflex Australia: Meet our team of ambassadors.